Welcome to
Ramanujam Royal Group of Institutions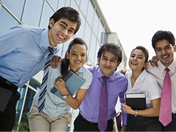 Ramanujam Royal College of Education is an institute run by Ramanujam Royal Educational Society (Regd.). Ramanujam Royal Educational Society registered under Society registration act XXI-1860 was formed in the year 2003 with the lofty aim to provide quality education in science to the pupils belonging to Low Income Group, Middle Income Group and to promote education in science.
Read More
Latest News & Events
You have visited my building before two months in Tirupur at Kongu Main Road near Dhanalakshmi Theatre.
More News